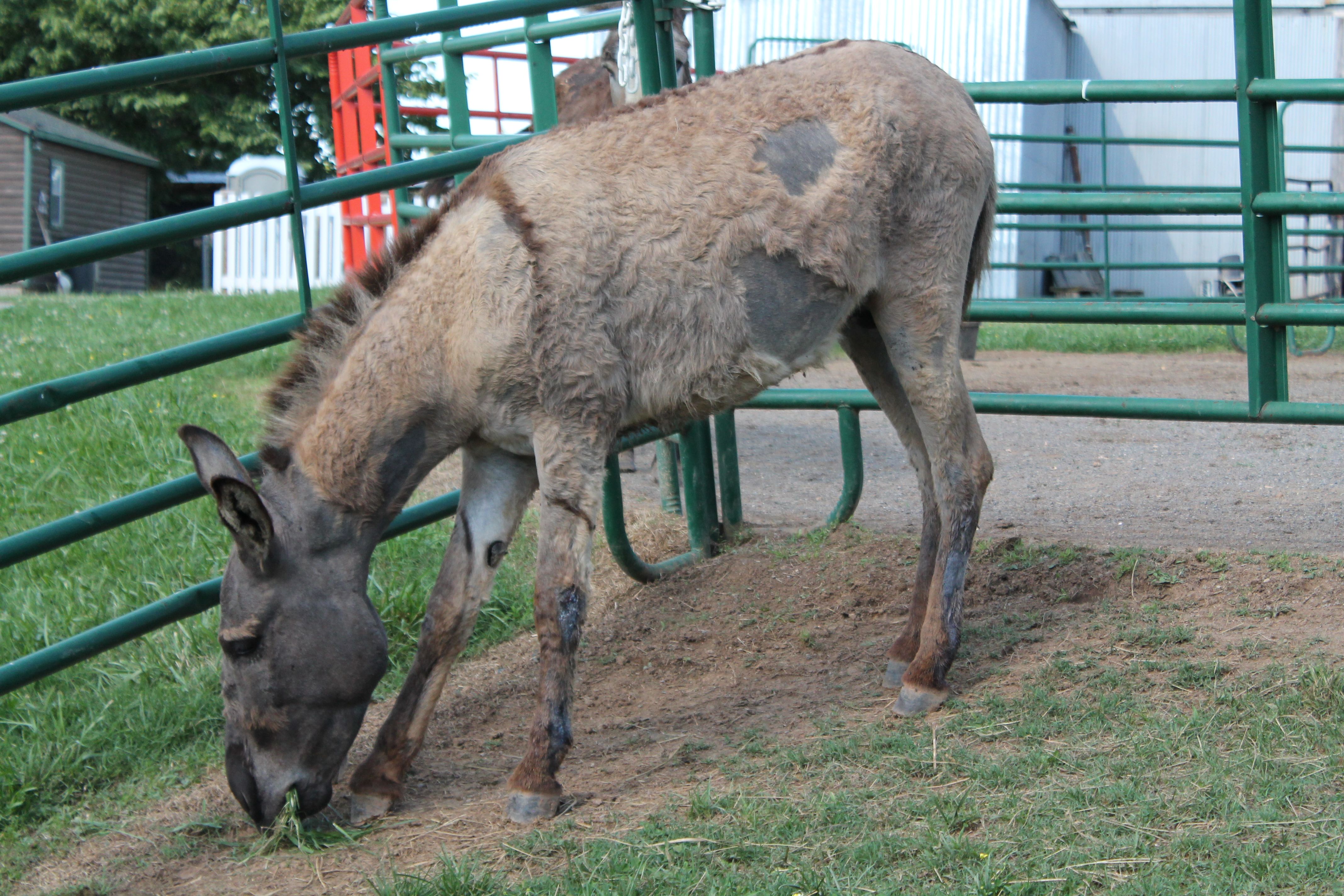 "This was the worst embedded halter that I have ever seen," explains Stephanie, our Operations Manager. Mr. Jones, a young jack donkey, had been running at large for 2 years in plain sight of his owner. The halter that was embedded about 4 inches into his head was put on him when he was 7 months old.
With the help of a good Samaritan neighbor who had started feeding him, we were able to set up a catch pen. Luckily we also had the help of a very vocal pony mare, who had come to us through her own neglect case. The mare's sweet voice and some good food were enough for the neighbor to catch Mr. Jones within 24 hours of the catch pen being set up.
Mr. Jones was taken to UT Vet Hospital where the halter was removed and his wound was cleaned out. After 10 days of quality care at UT the vets released him into our care. He was on the road to physical recovery but he also needed to learn to trust humans again.
To regain his trust, Stephanie and the volunteers worked slowly and provided a lot of patience. Mr. Jones quickly learned that getting his wound cleaned meant that he would get a good scratch where he couldn't reach.
Not only were we able to make sure that Mr. Jones was caught and received the medical care he needed, but the pony mare who helped us catch him found her forever home.
We would not have been able to help Mr. Jones without donations from wonderful supporters, like you.