Thank you for considering a donation to Horse Haven of Tennessee!
We know that $28.82 is the cost of shelter, food, water, farrier services, and veterinary care for each rescued animal each day. $86.46 would cover the same for 3 days, and $201.75 would allow us to provide one week of refuge.
We need your help to save the lives of more Tennessee horses this spring, and we cannot succeed without you. Will you make a generous donation to stand with horses today?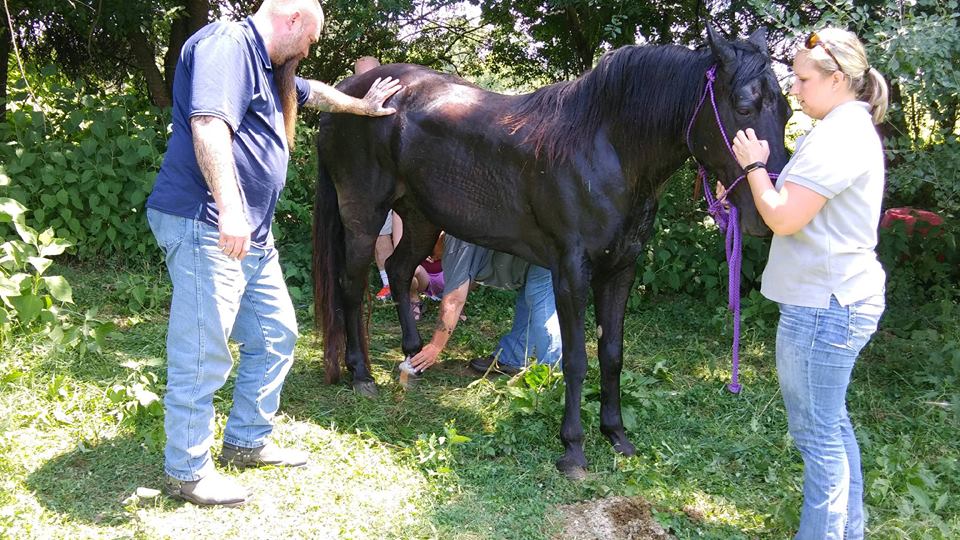 This beautiful horse, Moxie, was found in the heat of summer, grounded and unable to stand. Laminitis and neglect were to blame for her astonishing body score of 9. The pain in her legs was so severe, that she gave in and laid down.
She was down for 4 days when we arrived. 
Moxie could no longer stand for herself. We lifted her, we supported her and we quite literally got her back on her feet.
Horse Haven of Tennessee is a non profit that relies primarily on donations from caring individuals like you. 
Wish List
Gas Cards
Gift Cards from Tractor Supply Company, Staples, and Sam's Club
Corral Panels – Heavy duty and light weight – 10′ & 12′
Horse Quality Grass Hay in Round or Square Bales
Horse Salt and Mineral Blocks
Lead Ropes, halters, etc.
New/Used Workhorse Truck
New/Used ATV
Heavy Duty Ratchet Straps
Rubber Feed Pans
Muck Buckets
SWAT
Corona Ointment