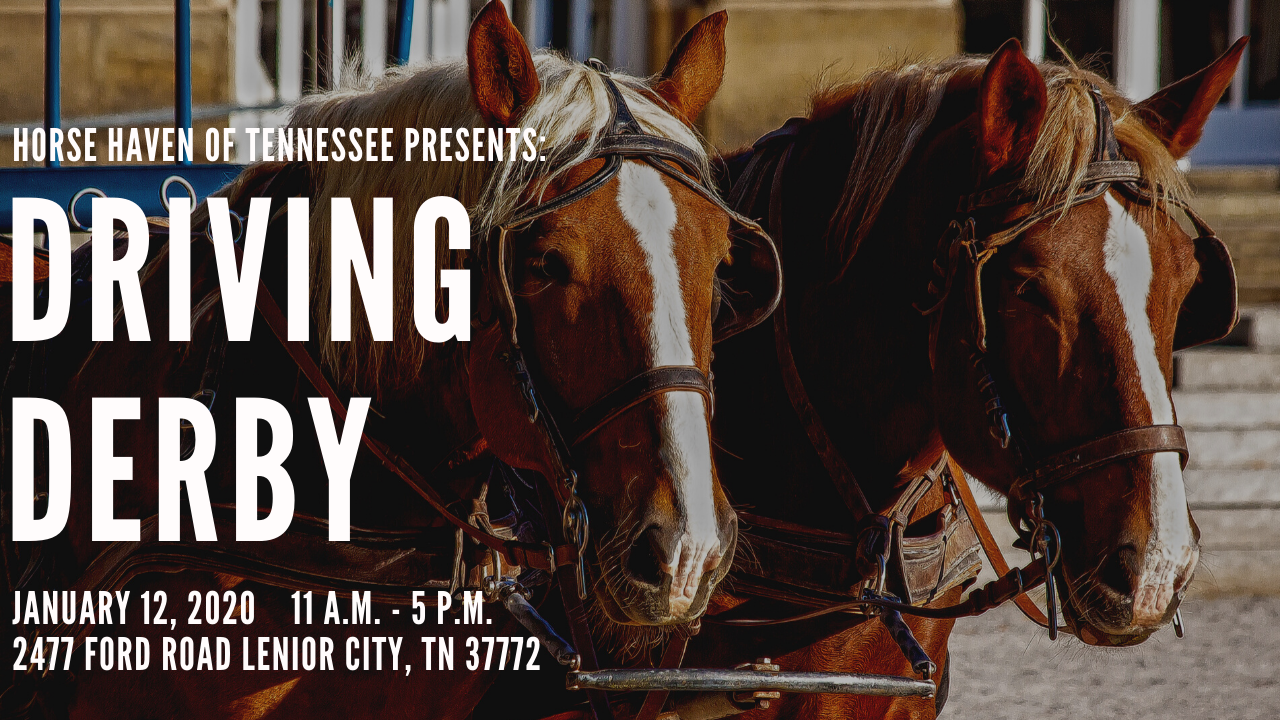 Join us for a "Driving Derby" at Horse Haven of Tennessee.
Hoof and Harness will be joining us with a miniature horse and carriage and Horse Haven will provide a single horse and carriage as well as a pair of driving horses and carriage.
If you have ever been interested in driving, join us for an instructional clinic and ride along!
$10 per person to attend the clinic and $20 per person to attend the clinic and take an instructional ride along on the carriage during the clinic.
Bring a lunch, as we will not have concessions.
This is a "stop in" type event from 11 a.m. - 5 p.m. on 1/12/20.